PSV people experience 'frustrating' evening with 23 goal attempts against Barcelona
The players of PSV are disappointed that Wednesday night despite many chances failed to achieve a result against FC Barcelona (1-2). The Eindhoven team made no less than 23 goal attempts, more than any other team this season against the Catalans.
"I am disappointed, because we should have won from Barcelona, ​​which is probably not so often in your career, we had the chance today, but unfortunately we did not succeed", defender Daniel Schwaab realized after the defeat that PSV eliminated is for a European sequel.
PSV made it more difficult for the Spanish top club on Wednesday. Before the break, the team from Eindhoven hit the post or bar three times. After halftime, Vedette Lionel Messi made the difference with a nice hit and an assist against Gerard Piqué.
PSV also had many good chances in the second half, but that only resulted in a hit by Luuk de Jong. "Too bad, because there was a lot more possible, I did not count our chances, but there were a lot of them," said Schwaab.
UEFA kept track of the statistics and scored no less than 23 goal attempts for PSV. No other team managed this season to shoot so often towards the goal of the Spanish top club.
Most goal attempts against Barcelona this season
    1. PSV – 23 (1-2 loss)
    2. Seville – 20 (4-2 loss)
    3. Real Betis 15 (3-4 win)
    Real Madrid 15 (5-1 loss)
    5. PSV – 14 (4-0 loss)
'We have fiercely resisted'
"We put a good game on the mat and had many chances", said defender Nick Viergever. "Our battle plan worked out well and we were able to force Barcelona to make mistakes, and then you see that you also get opportunities against Barcelona."
PSV played against the Catalans with the fast Hirving Lozano and Steven Bergwijn as deep attackers. De Jong was on the midfield for the occasion and the ball had to be connected with the strikers.
In addition to three balls on the aluminum, this battle plan also produced nine shots between the poles, but Barcelona goalkeeper Marc-André ter Stegen showed with a series of good saves why he has been holding Dutchman Jasper Cillessen for years on the bench.
Viergever believes that PSV has grown in European competitions. "Certainly on the ball this was our best match in the Champions League, and if we had lost the ball, we would be close to it, we wanted to get into the duels and we succeeded."
PSV has only one point in the heavy group B after five matches. Three games were lost with one goal difference. "We have fiercely resisted, but you have to be more deadly for the purpose," concluded Viergever.
"We did not achieve any results again, it was the whole European campaign, which is very frustrating.We also had stages in this competition where we were better than Barcelona.We should have rewarded ourselves, but unfortunately there was just not in. "
PSV also gave away many opportunities
On the defensive side PSV had to allow as many as 21 goal attempts from Barcelona. The Eindhoven team already got 119 goal attempts this season and are in that respect one of the weakest teams in the Champions League.
"Those two goals are too easy for us, that is typical of us this year in the Champions League", said keeper Jeroen Zoet. "You feel that there is more to it, but in the end you are left empty-handed."
PSV will play the final group match in the Champions League in two weeks time. In Milan against Inter, only the sporting honor and the profit premium are at stake for the Eindhoven players.

Stand in group B
    1. Barcelona 5-13 (13-4)
    2. Tottenham 5-7 (8-9)
    3. Internazionale 5-7 (5-6)
    4. PSV 5-1 (5-12)
Brandt Corstius states that his life has been 'just as well gotten upset'
The life of Jelle Brandt Corstius is "just as well confused" by opening his mouth, writes the journalist in a reaction to the broadcast of Pauw on Thursday evening in which TV producer Gijs van Dam told his legal fight against Brandt Corstius to continue.
The two men had sex with each other fifteen years ago. Brandt Corstius stated a year ago in an article in Trouw that it had happened against his will.
"I would have ended up in bed in a drunken mood with a colleague, and then I published a piece where I gave my version, which would have destroyed his life," writes the journalist.
According to Brandt Corstius, there were indeed involuntary sexual acts. "I was a trainee, Mr. Van Dam, the production manager, and it's no surprise that I did not think it was a pleasant evening."
'He chose to sit with Pauw himself'
The journalist disputes that he has made the name of the TV producer public. "In the days after publication his name was not mentioned once, not even in the sewerage of Twitter.Not for nothing, the Public Prosecutor also referred his report of slander against me to the trash. He himself chose to go to Pauw. to sit."
"Van Dam has been given plenty of room to complain in the media, claiming that his company has been ruined by my publication in Trouw, and there has not been a journalist to investigate whether that is really the case. Pity Before I published the letter, I decided to accept any kind of misery that came out of it, but my life was just as well confused by opening my mouth. "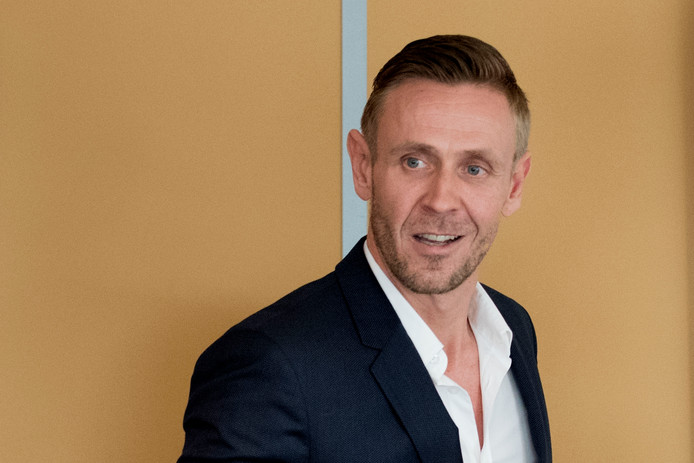 Theater show Brandt Corstius draws half-full halls
The career of Brandt Corstius would have been damaged by the story. "Requests for lectures have dried up, which is understandable: as a journalist, your credibility is crucial, because if you are put away as a liar, you will not be invited very quickly." The theater show I am currently touring in the country attracts predominantly conference rooms or are filled for a quarter, in contrast to the previous performance in 2016. "
Brandt Corstius said on Wednesday that he will not start an Article 12 procedure. "I reject this because it is emotionally too stressful for me and my family, I stick to the people – yes, even men – who filed a complaint after publication of my article."
Van Dam has started an Article 12 procedure against Brandt Corstius. Van Dam asked the court in early October to investigate whether the Public Prosecution Service should prosecute the presenter for libel and slander.
It is an affordable way of living, you reduce your ecological footprint and you become happier. This is what researchers and residents say about living in a tiny house.
According to Tiny House Nederland, a tiny house is a sustainably built house of a maximum of 50 square meters. Living in a tiny house is gaining ground and municipalities are also paying increasing attention to this type of housing.
Marjolein Jonker (43) lives since May 2016 in a self-sufficient house of less than 20 square meters in a green part of Alkmaar. She was one of the first tiny house residents in the Netherlands.
"In my tiny house I have everything I need: The house is smartly furnished with a high roof with a light street and multifunctional furniture, for example the refrigerator has been converted into the stairs to my sleeping loft. place for five people My washing machine on wheels is hidden in a cupboard If I turn a laundry, I put the hose of the washing machine in the bath Yes, I even have a bath. "
Three solar panels on the roof provide power to Jonker's tiny house. Excess energy is stored in batteries so that it is not in the dark at night. The house also has a rainwater collection with treatment plant, a wood stove and a compost toilet.
"In my diet I also try to be as self-sufficient as possible, I have a vegetable garden and a number of chickens." Jonker is the ambassador of the tiny house movement and founder of Tiny House Nederland, a foundation that informs interested parties about everything in the field of small-scale living and building.
'To this day I get reactions from people who also want to live differently'
That it is not easy to find a legal place for a tiny house Jonker himself has experienced. "Almost no one had heard about it in 2015. There was hardly any information available in the Netherlands, so I started blogging about it and I still get reactions from people who want to live differently."
"I estimate that there are at least 150 privately built tiny houses in the Netherlands, but I'm not sure, because there are also people who do not have a legal place, but still live in a tiny house.The empty area where I live has a temporary residence destination, I hope that I can stay here until 2021, "says Jonker.
Within the framework of the Week of Sustainability Jonker recently spoke in Leusden for about eighty interested people about tiny houses. Alderman Erik van Beurden was also present to talk about the possibilities for this type of housing in the municipality of Leusden. Those are limited, he admits honestly.
"The city council is open to new housing concepts, but we are a municipality with relatively little land.If you want to start a tiny house project here, you have to compete with other target groups such as the elderly and starters. but because house prices are high, that is not easy: if tiny houses also solve the housing shortage for starters, for example, I would like to invest in that. "
Zwijndrecht establishes spatial policy for tiny houses
A municipality that is in the process of drafting spatial policy for tiny houses is Zwijndrecht, says alderman Jacqueline van Dongen. In Zwijndrecht there is even a tiny house, as a model home for those interested.
Van Dongen: "Research shows that the inhabitants of tiny houses are enterprising, educated and prosperous, for example, and it is an interesting target group that is still underutilized, but offers advantages for the social and economic functioning of Zwijndrecht."
"The houses are interesting because of the affordability, but also because they often generate more energy than they consume." As far as the city council is concerned, there will be at least ten tiny houses in Zwijndrecht by 2020. "
Fire in building in Swiss city demands 6 lives
Six people were killed early on Monday morning by a fire in a building in Solothurn in the north-west of Switzerland. The police reported that an unknown number of people with injuries were transferred to a hospital.
The newspaper Blick reports that the fire raged in a building where several families lived. When the fire broke out, about twenty people were present in the building. There are some children among the dead.
Residents of an adjoining building were evacuated during the fire, but have since returned to their home.
The fire brigade could not say anything about the cause of the fire.